Well....it has been a long road and lots of work...but your long wait has paid off! NLD 1.6.0.0 has been released!
You don't like DJI's NFZ, do you? Well..we don't either...so we at NLD created an option to get rid of it altogether.

ON RECENT STOCK FIRMWARE FOR ALL SUPPORTED DRONES!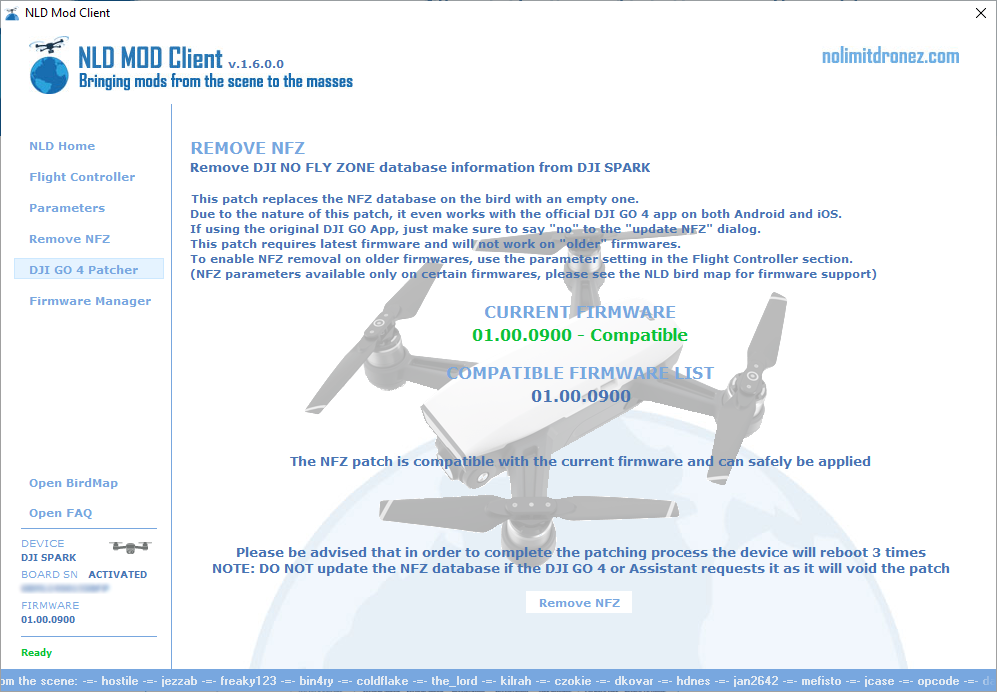 Yes, you read that right. With the talent and hard work of MANY people like jezzab, Jeff and others, we are proud to present this option to you.

If NFZ has been a pain in your backside for all this time, well no more.
You no longer NEED TO DOWNGRADE YOUR FIRMWARE IN ORDER TO GET AROUND DJI'S NFZ SYSTEM.

The best part?
You get this as a FREE UPGRADE included in your purchase of NLD! Enjoy!

Supported Drones:
Mavic Pro + Platinum
Spark
P4
P4P
P4P+
P4PA

We are not telling you to go fly in an NFZ. Don't be stupid.
YOU ARE RESPONSIBLE WHERE YOU FLY YOUR DRONE....NOT DJI
- Quad808 and the rest of the NLD staff.