Just like DJI Assistant 2 does, NLD will let you both upgrade and downgrade your firmware. However, unlike Assistant 2, you can downgrade to any version that we have in our library!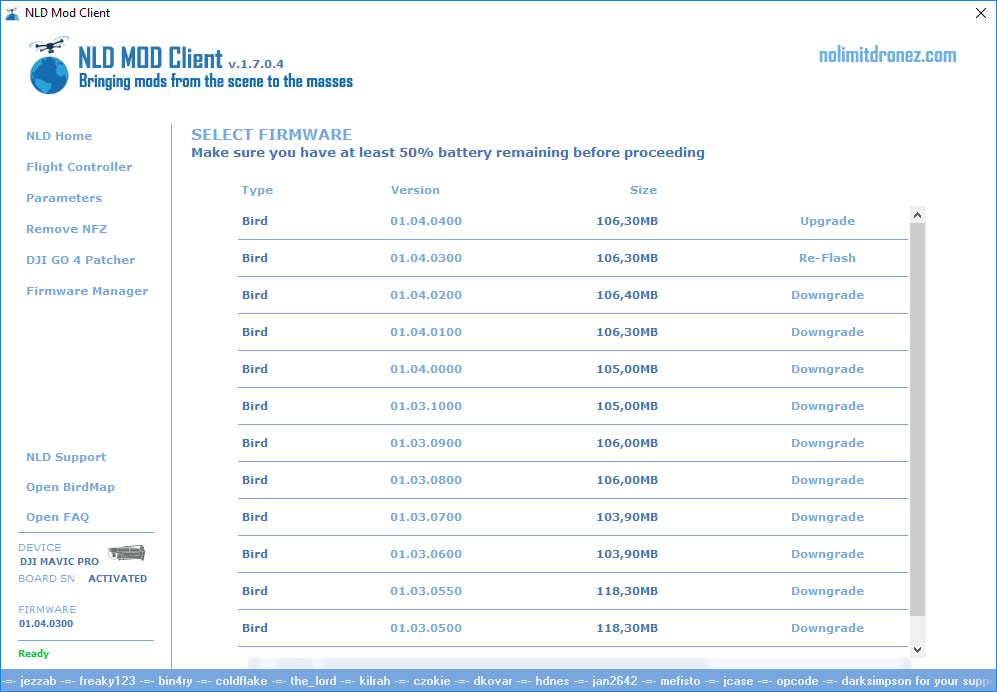 Connect your drone to your PC and fire up NLD and Assistant 2.
Click on Firmware Manager and you will find the relevant firmware files on the list in the middle of the page.
Click on the firmware you want to apply by clicking on the Downgrade, Upgrade or Re-flash options.
The flashing process will then begin and it will take around 5-15 minutes depending how many versions you are jumping at once.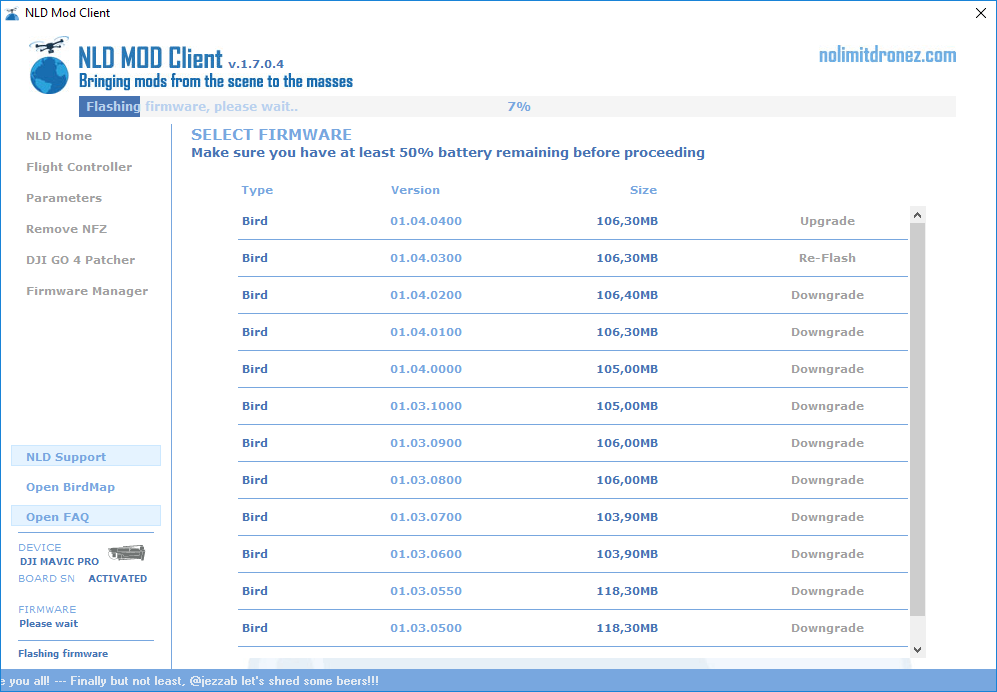 NOTE: It is always a good idea to flash the drone twice as a verification takes place the second time around. The second flash should take less than 5 mins.