Since V1.2.1.2 NoLimitDronez allows you to freely modify flight parameters. These are settings that are usually hidden from you as an end user, but are made accessible by DJI.
Flight Parameters control everything that your drone does and essentially is what NLD alters in the background when you change something in the program.
You choose a parameter by double clicking on it. Then in the dialog that pops up choose can change the parameter and save it by clicking the "Update Parameter" button as shown in this screenshot.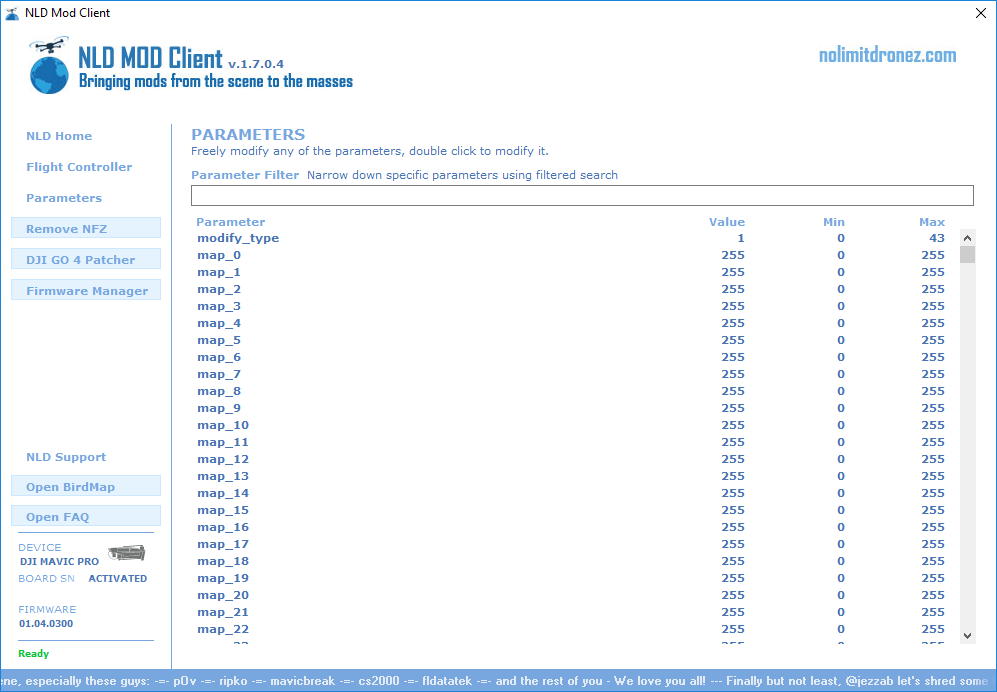 There can be hundreds of parameters, so to save scrolling you can use the search function for finding a specific parameter .
Click in the search bar and type in part of the parameters name. The search function will automatically remove those parameters which names is not included in the search query.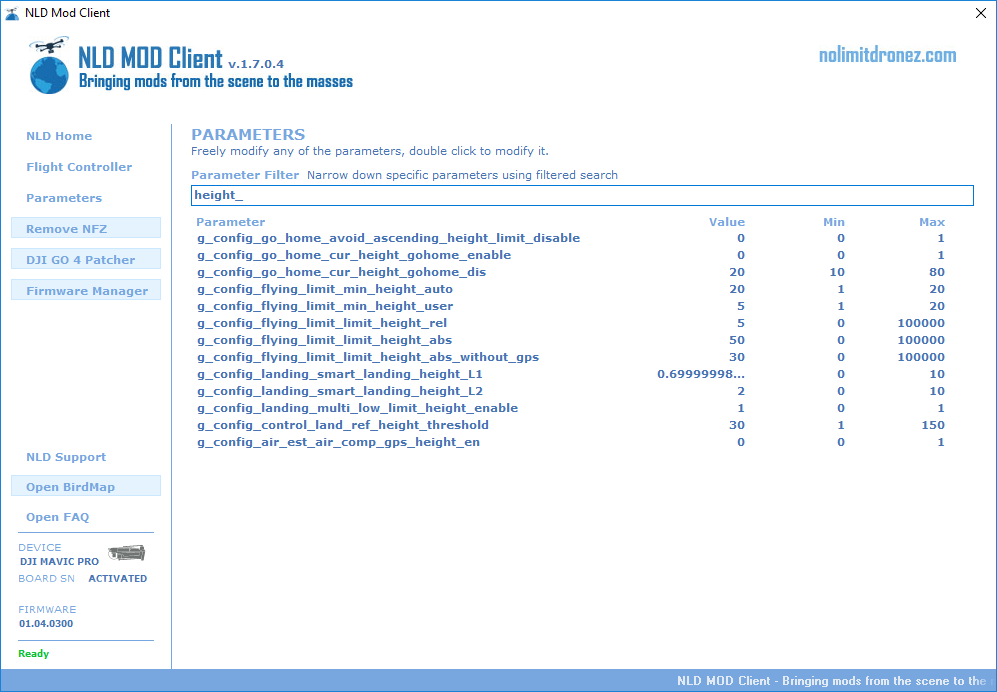 As for what parameters to change, please see the following lists
Spark:
https://dji.retroroms.info/howto/sparkallparams
Mavic:
https://dji.retroroms.info/howto/mavicallparams
Mavic Air:
https://dji.retroroms.info/howto/mavicairparams
Others:
https://dji.retroroms.info/howto/parameterindex